Dr. Bipul Das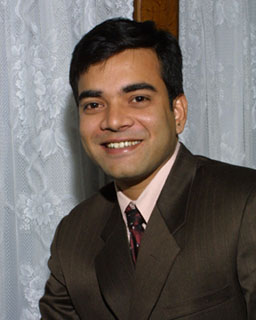 Here is the look that was difficult to overlook ...

Dr. Bipul Das is a Post Doctoral Research Fellow with the Medical Image Processing Group, Department of Radiology, University of Pennsylvania, Philadelphia. He graduated from Electronics and Electrical Communications Engineering, IIT Kharagpur, India in April 2003.
His resume in PDF, Word, Postscript, and Text formats.
If you have met both of us, you would wonder that could there be a better match :-) And, every time he surprises me with little wonders. View one of my birthday presents, which he made from dry hay ...
---
Visit his former lab at VLSI-CAD Lab, Electrical and Computer Engineering, IIT Kharagpur.
---
Back to my home page ...
---
Mail comments on this page to serene@ece.utexas.edu